Tampa, FL – The Hardy Law Firm has years of experience representing clients who have been arrested and charged with various criminal offenses. They have proven themselves to be one of the most committed law firms fighting to protect the rights and interests of the criminally accused in Tampa, FL. Having successfully navigated COVID-19 pandemic while helping clients in and out of court, the DUI lawyers have explored the changes in how DUI cases are handled in the state.
The Hardy Law Firm noted that how DUI cases in Tampa are handled has changed significantly since the pandemic. Prior to the global pandemic, arrested individuals would meet with a lawyer in person to discuss their case and to determine whether they were the right-fit legal aid in such matters. However, the post-pandemic era has witnessed more virtual meetings between the accused and DUI lawyers via phones and video conferencing platforms.
The Hardy Law Firm has quickly adapted to this change, positioning itself to be where its clients are and serving their needs via telephone calls, Zoom meetings, and using other technological solutions like Adobe Software for contract signing. With these technological adoptions, the law firm has been able to eliminate the physicality of things while delivering its services directly to clients wherever they may be.
In addition, the law firm breaks down how the pandemic has shaped the two distinct parts of each Tampa DUI case; the administrative and criminal parts. For the administrative part handled by the Florida Department of Highway Safety and Motor Vehicles, the law firm noted that the DHSMV now conducts a business purpose only driver's license application hearing via phone. With this approach, more DUI defendants can avoid the physical requirement of such hearings while pleading their case to avoid a suspended license based on their DUI charge.
The second part of the DUI case, the criminal part, has also been affected by the pandemic. This part, handled by the State Attorney's Office, would usually involve a discovery process where the State's Attorney's office hands over discovery, including evidence against the defendant, for the DUI attorney to go over with the client. Post-pandemic, The Hardy Law Firm now provides clients with discovery via email or Dropbox, thus effectively eliminating the need for physical contact while going over the details via secure video conferencing channels.
DUI School and Victim Impact Panel have also been affected by the pandemic. Now, the prior rule for enrolling in a DUI school and attending in-person classes has been modified to accommodate virtual classes and online videos.
The Hardy Law Firm is adapting to these changes to better serve its clients in Tampa and the surrounding areas. Get in touch with the DUI lawyers via their website. Their office is located at 1710 N. 19th Street, Tampa, FL, United States.
Media Contact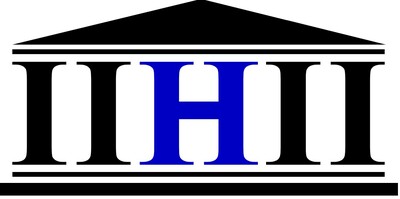 Company Name
The Hardy Law Firm
Contact Name
David Hardy
Address
1710 N. 19th Street
City
Tampa
State
FL
Country
United States
Website
https://www.thehardylawfirm.com/