Sleepnitez, a leading innovator in sleep solutions, is thrilled to announce that its 8″ Wedge Pillow has been awarded the prestigious title of "Best Wedge Pillow" of 2023 by Best-Wedge-Pillow.com. This accolade is a testament to Sleepnitez's commitment to providing superior comfort and support to its customers, helping them achieve a better night's sleep.
The Sleepnitez 8″ Wedge Pillow is a revolutionary product designed to alleviate common sleep issues such as acid reflux, GERD, snoring, backache, neck pain, and hip soreness. It is also an excellent aid for those recovering from surgery or suffering from conditions such as Sciatica, Post Nasal Drip, Hiatal Hernia, Coughing Respiratory Difficulty, or pregnancy-related discomfort.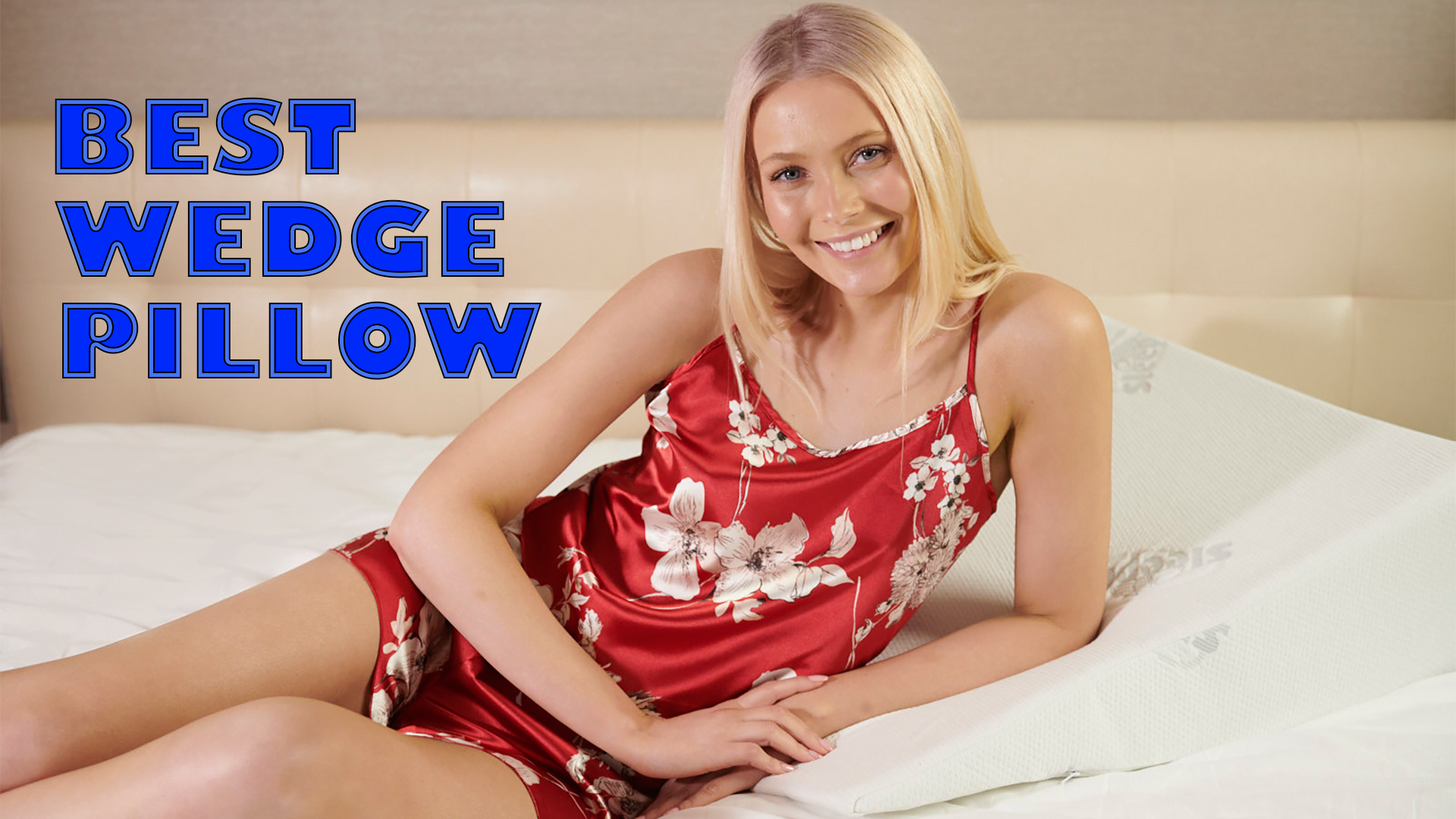 What sets the Sleepnitez Wedge Pillow apart from its competitors is its unique construction. Unlike other wedge pillows that feature only 1″ of memory foam, the Sleepnitez Wedge Pillow boasts a generous 3.25″ layer of soft, yet resilient memory foam. This depth allows the pillow to truly meld to the user's body, providing the support needed to prevent sore shoulders, backs, and necks in the morning.
The Sleepnitez Wedge Pillow is designed to provide support where it's needed most. Other wedge pillows end abruptly, causing discomfort and potential aches. However, the Sleepnitez Wedge Pillow features a thin edge of just 0.2″, which seamlessly blends into the bed, preventing morning aches and pains.
But the benefits of the Sleepnitez Wedge Pillow extend beyond just sleeping. It's an excellent choice for post-surgery recovery, as it keeps the upper body elevated, promotes proper spine alignment, reduces pressure points, provides stomach relief, promotes blood circulation, and enhances breathing. The pillow's Tencel bamboo cover is silky soft and improves air circulation, keeping users cool throughout the night.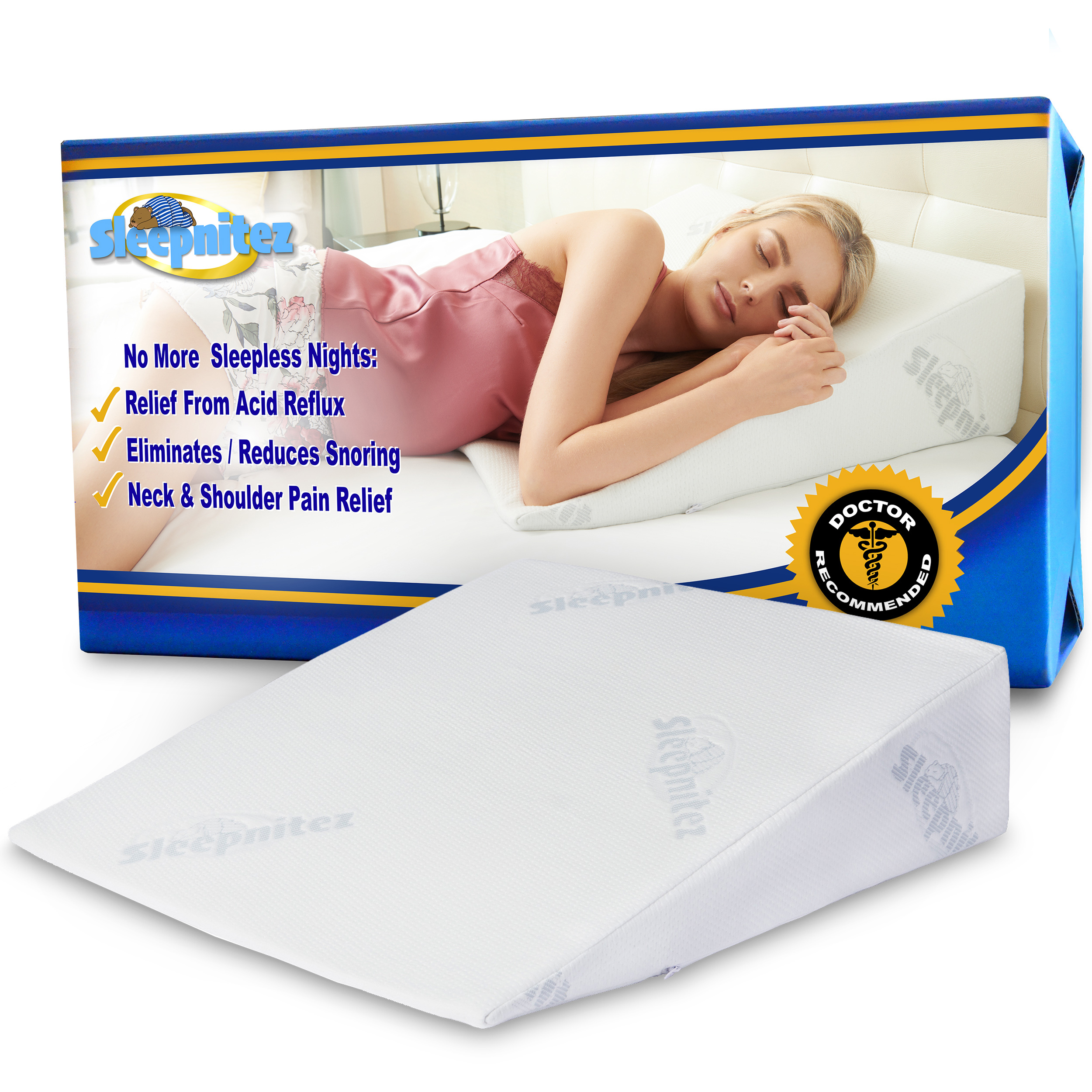 The Sleepnitez Wedge Pillow comes with a 3-year warranty, which can be extended to a lifetime warranty upon registration. The company is committed to customer comfort and provides instructional videos on how to best use the wedge pillow.
The Sleepnitez 8″ Wedge Pillow is not just a pillow; it's a solution to a myriad of sleep and comfort issues. With its award-winning design and superior comfort, it's no wonder that it has been recognized as the "Best Wedge Pillow" of 2023 by Best-Wedge-Pillow.com.
About Sleepnitez: 
Sleepnitez is a leading provider of innovative sleep solutions. With a focus on comfort and support, Sleepnitez is committed to helping its customers achieve a better night's sleep. The company's range of products, including the award-winning 8″ Wedge Pillow, are designed with the user's comfort in mind and are made from the highest quality materials.
Media Contact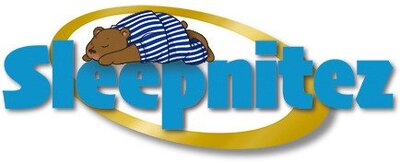 Company Name
Sleepnitez
Contact Name
Sleepnitez
Phone
1 714-202-6465
Address
1968 S. Coast Hwy
City
Laguna Beach
State
CA
Postal Code
92651
Country
United States
Website
https://sleepnitez.com/