Clearwater, FLORIDA – SecureSpace Self Storage is pleased to announce that a contact-free move-in option is available at their location in Clearwater, Florida. As a response to the uncertainty that COVID has brought to everyone's lives, SecureSpace believes this feature will protect the safety and health of all individuals as much as possible, bringing peace of mind where it is needed most — to their customers. Customers can log on to SecureSpace.com to calculate their storage size needs, see sample photos, virtually tour the facility, make a reservation, and rent a unit without even being on-site.
An online payment system makes it possible for clients to settle their bills from the comfort of their own homes and even set up automated monthly payments, so they never miss a due date again.
Directly accessible from U.S. Highway 19, the self-storage facility is less than 3 miles away from St. Pete-Clearwater International Airport and will cater to residents and businesses in Largo, Seminole, Pinellas Park, Saint Petersburg, and Clearwater Beach.
SecureSpace Clearwater offers a total of 70,000 square feet of ground-floor self-storage space. Clients can choose from cheap storage, climate-controlled storage, mini storage, RV storage, car storage, and boat storage units, all of which are available in a full range of sizes. Clients can lease a 4'x4' locker for $27 monthly (online exclusive only), while a 10'x15' outdoor parking space costs $39 monthly for the first two months. All lease agreements are planned on a month-to-month basis.
The self-storage facility's amenities include a state-of-the-art electronic smart gate system, in-store and offsite security, free WiFi access, and packing supplies for purchase – ensuring a smooth and convenient move-in experience. Access hours are from 6:00 am to 10:00 pm.
"A well-run business with tenured staff, SecureSpace Clearwater will help make your storage experience easy. They offer great customer service, will handle any issues or questions you have, and will treat you like family. Prices are fair, facilities are clean, and they have great access hours, too," said client Katherine Platt.
"I highly recommend this business. The team provides great customer service, and the monthly rent is fair and more budget-friendly than the big-name storage facilities," said client Nicolette Bertrand.
InSite Senior Vice President of Acquisitions Nathan McElmurry notes, "SecureSpace is open for business in Clearwater! We were thrilled to work with Michael Mele and Luke Elliott at Cushman & Wakefield to make this deal happen. We're investing heavily in the store to make it even more welcoming and professional for our customers – one that we're proud to call SecureSpace Clearwater. We invite you to come and see the difference by visiting us in person or online at SecureSpace.com."
Located in Florida's Tampa Bay area, Clearwater is known for its sunny weather and gulf coast beaches. Clearwater Beach is a 3-mile stretch of white sand lined with superb hotel and restaurant options. 
On the SecureSpace website, they state they will continue to monitor how COVID impacts their customers and will constantly adapt to stay within compliance with any government guidelines and mandates. All customers can stay up to date with these changes by visiting the website. SecureSpace Clearwater is just one of 4 SecureSpace storage units in Florida. Other locations include Palm Harbor, Riverview, and Titusville. Customers can easily reserve their own secure storage space by visiting SecureSpace.com. 
About SecureSpace Self Storage
Based in Torrance, California, the SecureSpace team's dedication is to provide you with a hassle-free self-storage experience. All facilities offer the latest amenities for securing customer belongings. Please visit SecureSpace.com to make a reservation or to learn more today.
About InSite Property Group
Based in Torrance, California, InSite Property Group is the parent corporation of SecureSpace Self Storage.
As a vertically integrated self-storage owner, developer, and manager, InSite Property Group currently has over 40 stores operating and under construction. Please visit InsitePG.com to learn more.
Media Contact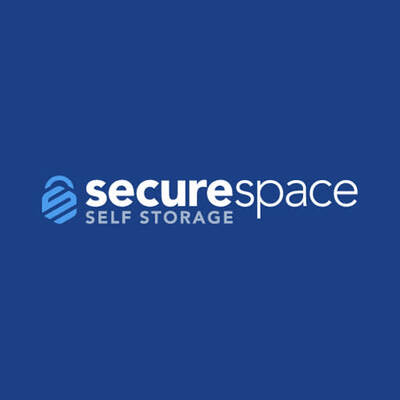 Company Name
SecureSpace Self Storage (Clearwater, FL)
Contact Name
Christian Espinal – Marketing Director
Phone
(727) 334-7564
Address
16809 US Hwy 19 N
City
Clearwater
State
FL
Country
United States
Website
https://securespace.com/storage-units/fl/clearwater-self-storage/16809-hwy-19-clearwater-fl-33764