NASHVILLE, TN – Home and business owners preparing to invest in asphalt paving for their Nashville, Franklin, Spring Hill, or Murfreesboro, TN properties should be aware that asphalt can last anywhere from just five years up to 30 years or more. The difference in longevity is aftercare and maintenance. Nashville's Hargrove Sealcoating says that minimal work can drastically extend the life of asphalt services.
Hargrove Sealcoating, one of the premier asphalt paving contractors in the Nashville area, says that patience, persistence, and consistency are key in maintaining an asphalt driveway or parking lot. The company recommends that home and business owners understand the steps they should take to keep their investments intact for years to come. These include:
Giving the surface time to cure. Asphalt dries fairly quickly, and most surfaces are ready for light traffic and around the 24-hour mark. However, asphalt does not fully cure for up to one year. Hargrove Sealcoating explains that this does not mean that vehicles can't be driven on it but encourages responsible use. Vehicles should not be left unattended for weeks at a time in a single spot, and excessively heavy loads should be restricted, if possible.
Cleaning up oil and fuel spills as soon as they occur. Asphalt is a long-lasting and durable material. But that does not mean that it does not have weaknesses. Oil and fuel are to the minerals in asphalt what kryptonite is to Superman. These chemicals can have a negative effect on the asphalt binding material, and they can quickly penetrate and weaken the structure of a surface. Asphalt paving contractors recommend cleaning these accidents up immediately and sealcoating the surface regularly to keep the asphalt in its best shape.
Setting a speed limit. The vast majority of people won't drive too quickly on a residential driveway, but asphalt used by the public is susceptible to their interpretation of an acceptable speed. Hargrove Sealcoating recommends setting a speed limit of 15 mph or less to reduce the instances of scarring, scuffing, and otherwise damaging asphalt surfaces.
Removing snow and ice. Even driveways that undergo regular sealcoating may be susceptible to damage caused by snow and ice, especially during the curing phase. This is because of the natural expansion and contraction caused by freezing and melting. This can trigger cracks, crevices, and potholes. An ice-melting product should be applied before freezing precipitation is expected.
Removing weeds and vegetation. Asphalt paving typically butts up against grass or landscaping. The edges of these surfaces may be susceptible to weed roots, which can cause small cracks that may then develop into deep fissures, which then require major repairs. Driveway and parking lot owners can save themselves money, time, and headaches by simply applying a potent weed killer along the outside perimeter of their asphalt surfaces during the growing season.
Hargrove Sealcoating understands that homeowners can't always get ahead of issues. That's why they recommend sealcoating every few years. This process renews and revitalizes dull and weak surfaces to restore asphalt integrity. Sealcoating is a fairly inexpensive service that can save thousands to tens of thousands of dollars in the long run. Ultimately, Hargrove Sealcoating says that maintenance is key, and by diligently keeping watch on their asphalt surfaces, home and business owners can protect their investments for years to come.
For more information on asphalt paving, sealcoating, and junk removal in Nashville, Franklin, Spring HIll, or Murfreesboro, TN, visit Hargrove Sealcoating online at HargroveSealcoating.com.
Media Contact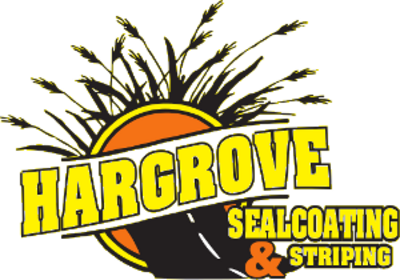 Company Name
Hargrove Sealcoating
Contact Name
Matthew Hargrove
Phone
(931) 619-6718
Address
1696 Voss Rd
City
Columbia
State
TN
Postal Code
38401
Country
United States
Website
https://hargrovesealcoating.com/