Hyannis, MA – Estate planning is the most effective way an individual can protect their future and that of their families. While having systems in place that takes care of assets is a necessity, there's a need to plan for retirement years and old age when an individual may need assisted living, long-term care, medical requirements, and other legal related issues, aspects the Law Offices of Boyd & Boyd, P.C. focuses on. 
Law Offices of Boyd & Boyd, P.C. was founded in 1976 with the main goal of translating the complexities of estate planning and elder law into easy to understand language. The firm comprises a team of qualified and experienced attorneys with a wide range of skills, resources, and networks to walk clients through the steps they need to take to protect the rights of the elderly, disabled, and abused, as they enjoy the rest of their lives.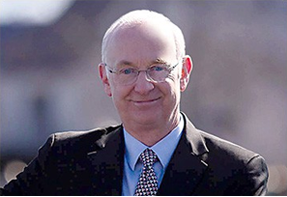 The attorneys take a client-centered approach in all estate planning and elder law matters. Whether a client requires to establish an estate, plan for future elderly needs, or medical needs, the team can create a personalized action plan that will cater to all their needs. They are also well-versed with the current state and federal laws regarding elder law, estate planning, and all their tenets to help their clients take control of their lives and that of their generations in the most straightforward manner.
Other than estate planning, the Law Offices of Boyd & Boyd, P.C. provides services and guidance on various aspects related to aging including, asset protection, healthcare planning, financial representation, assisted living, and other personalized legal assistance. These services aim to protect and preserve wealth and assets for the next generation while also giving the clients the liberty to live their later years comfortably without financial burdens. 
The Elder Law Lawyer also offers long-term care planning services for clients who anticipate living in retirement homes with the right provisions comfortably as they receive the care they need without depleting their savings or putting their families in debt. This firm focuses on financial planning, decision-making systems, and strategic planning for everything including, in-home care, nursing home care, cost of amenities, health care costs, Medicaid, and other personalized needs. 
The attorneys also cater to clients who need incapacity planning when they become mentally incapacitated due to illness or injury, requiring another person to make decisions for them. They create legal documents ahead of time including, financial power of attorney, a revocable living trust, a living trust, medical power of attorney, HIPAA authorization, and other health-related documents. 
Find the Law Offices of Boyd & Boyd, P.C. lawyers profile or call (508) 444-9688 to request a free consultation. Visit them at 1060 Falmouth Rd Suite B, Hyannis, MA, 02601, US. For any inquiries about the services they offer, visit their website for more information. 
Media Contact

Company Name
Law Offices of Boyd & Boyd, P.C.
Contact Name
F. Keats Boyd Jr.
Phone
(508) 444-9688
Address
1060 Falmouth Rd Suite B
City
Hyannis
State
MA
Country
United States
Website
https://www.boydandboydpc.com/