Chicago – A trial began in Cook County Circuit Court on Wednesday, August 17 against Sterigenics, a medical device sterilization company accused of releasing the known carcinogen ethylene oxide (EtO) into the air and causing breast cancer in a Willowbrook resident with no family history of breast cancer.
The first plaintiff to see trial is Sue Kamuda, a Willowbrook resident who has lived about one-third of a mile from the plant for 37 years. Sue, now 70, was diagnosed with breast cancer in 2007 and went through surgery and several rounds of chemoradiation therapy to treat her illness. Her three children all attended school within a mile of the plant and her son, Brian Kamuda, was diagnosed with Non-Hodgkin's Lymphoma in 2021. Plaintiffs attorneys for the Kamuda family were prohibited from trying the cases together, and Brian's case will go to trial at a later date.
Jury selection began on Friday, August 12 and opening statements began on August 17 in Daley Center courtroom #2005 before the Honorable Judge Marguerite Quinn at 9:30 a.m.
During trial, Plaintiffs will be seeking punitive damages in addition to compensatory damages against the defendants, Sterigenics' corporate parent, Sotera Health, and Alsip-based food ingredients maker Griffith Foods Ltd., which previously owned Sterigenics from 1984 to until 1999.
The lawsuit states Sterigenics and the other defendants are responsible for knowingly emitting EtO into the air. It is further alleged Sterigenics and parent company Sotera began funneling $1.3 billion of its assets to investors beginning in 2016, when unfavorable EPA reports were finalized regarding the potency of ethylene oxide.
Federal officials began investigating Sterigenics International in 2017 after communities surrounding the Willowbrook plant were identified on a national map of health hazards from breathing toxic chemicals. Data from air samples taken by the U.S. Environmental Protection Agency in 2018 showed the Willowbrook census tract had a cancer risk 64 times higher than the EPA's acceptable limits and was in the 99.9th percentile in terms of cancer risk in the country.
The Willowbrook Sterigenics facility was permanently closed in the Fall of 2019. Since the plant's closure, the state has enacted strict new EtO emission limits.
Mrs. Kamuda is represented at trial by attorneys Patrick A. Salvi II, Lance D. Northcutt, and Jennifer M. Cascio of the Illinois law firm Salvi, Schostok & Pritchard, P.C.; Shawn Collins and Margaret Galka of The Collins Law Firm; and Scott A. Entin, Roisin Duffy-Gideon and Deanna N. Pihos of Miner, Barnhill & Galland, P.C.
For more information, please contact Marcie Mangan at (877) 975-7991 or mmangan@salvilaw.com.
Media Contact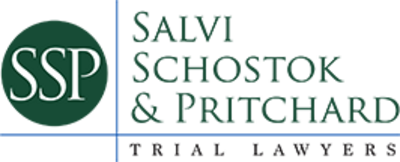 Company Name
Salvi, Schostok & Pritchard P.C.
Contact Name
Patrick Salvi
Phone
(312) 372-1227
Address
161 N. Clark Street, Suite 4700
City
Chicago
State
Illinois
Postal Code
60601
Country
United States
Website
https://www.salvilaw.com/