United States – Chet Oshiro, the Vice President of EmpireWorks Reconstruction in Inland Empire and Coachella Valley, has officially been elected to serve on the California Association of Community Managers' first-ever Industry Partner Council. The CACM Industry Partner Council was recently inaugurated for the association, with 2023 being its first-ever year in effect.
The newly inaugurated council is set up to bridge the gap between the professional trade association and Home Owner Association Industry Partner while supporting and providing specific guidance and information to the CACM team in reviewing and identifying educational requirements for certification. The council is also responsible for identifying networking opportunities and improving the experience in CACM.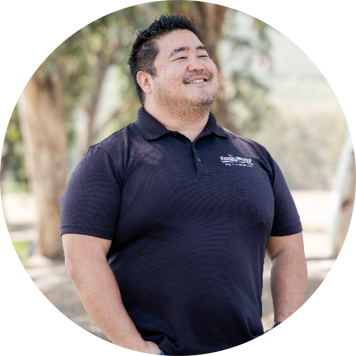 Founded in 1991, the California Association of Community Managers, Inc. (CACM) is a professional trade association focused on elevating the professionalism and success of the California community management industry. CACM empowers a network of community management professionals working in large-scale, portfolio, resort, and high-rise homeowners associations to share and apply California's most effective community management practices.
Chet Oshiro the Vice President of EmpireWorks Reconstruction was elected into the council after meeting all requirements for the position, including being a good-standing CACM member, being a historically active participant and sponsor at CACM events, attendance and participation in Industry Partner Council meetings and communications.
The CACM spokesperson, speaking on Chet Oshiro's appointment into the freshly inaugurated council, said: "Chet was appointed to the Industry Partner Council for Southern California because he has been a member in good standing with CACM for the past 15 years and has a passion for education and a huge appreciation for the HOA industry. Chet plans to help shape the program to benefit homeowners' associations and community managers by providing a resource of quality vendors for their future projects."
Adding to his qualifications for the position, Chet has established and maintained lasting relationships with multi-family management clients such as The Irvine Company, Olen Properties, LBA Realty, Essex Property Trust, Legacy Partners Multi Family Residential, Merit Companies, and many more.
In his role at EmpireWorks, Chet has helped build the largest and most trusted multi-family reconstruction company in the United States. EmpireWorks has over 20 years of experience in reconstruction and has completed thousands of projects. In the last two decades, the company has also partnered with Homeowner Associations, Apartment, and Commercial Properties nationwide to deliver excellent project outcomes.
Chet Oshiro aims to help the newly inaugurated council deliver on its duties and responsibilities, which revolve around developing meaningful and impactful California Certified Industry Partner (CCIP) certification, identifying, facilitating, and supporting networking opportunities, and more.
EmpireWorks is proud of its Vice President and will continue to deliver excellent solutions to maintain its longstanding reputation. The company can be reached at (619) 241-1270. Visit their website for more information.
Media Contact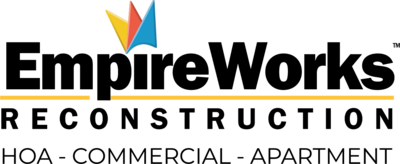 Company Name
EmpireWorks
Contact Name
Tabor Lewis
Phone
(619) 241-1270
Country
United States
Website
https://www.empireworks.com/